The past 19 months have brought a series of unique business challenges that have thoroughly tested the marketing strategies for many organizations. Following the consumer trend, many prefer to do most business online through their vendors' and partners' websites. This digital-first trend has caught some b2b companies flat-footed. After any interaction with a new prospect, you can be sure that they will go online to find your website to learn about your organization, products, and services. People decide within seconds whether they like a website or hate it. Now is the best time to evaluate your website to ensure it meets your current customers' needs and wins over your prospects. Where to start? First, you need to conduct a competitor website analysis.
What is a competitor website analysis?
A competitor website analysis is a methodical way to identify your top competitors and evaluate the performance of their websites. Design, functionality, and other features would all be reviewed and tested. Identifying the successful techniques of similar websites can establish your baseline for designing your own.
"If you know the enemy and know yourself, you need not fear the results of a hundred battles." – Sun Tzu, Chinese philosopher. By genuinely knowing your competitors and your own business, you will recognize what to expect regarding market share and sales. This knowledge will allow you to identify internal weaknesses and external threats that you can reduce, eliminate, or even turn into strengths and opportunities. Armed with this new knowledge, you can create a new website that aligns with a marketing strategy that surpasses your competitors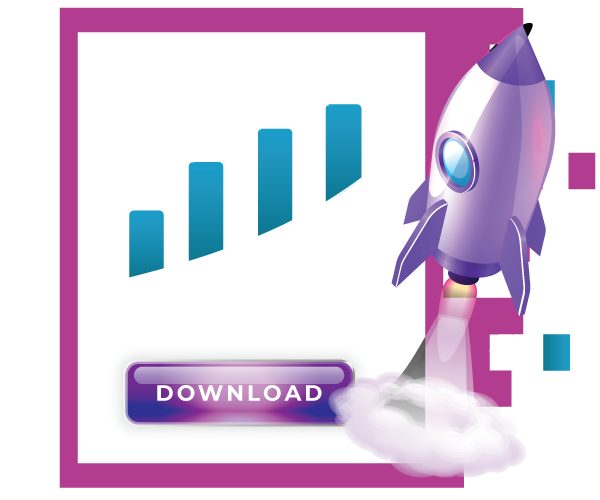 9 Steps for a website competitor analysis
Measure and document. Remember, this is a scientific process that produces accurate results. Be methodical and thorough as you explore and use your competitors' websites. Use standardized forms to record your findings and be as honest as possible. Leaving emotion at the door will significantly improve the comparison results later.
Identify your top competitors. The companies chosen, along with their websites, will determine the effectiveness of the entire exercise. Remember, these competitors will set the benchmark that you will use to analyze your website. It may be a little tricky to find your real online competition. Choose the top five to ten.
Try these methods to locate real competitors:
Ask your salespersons. They hear a lot about your competitors from prospects and clients.

Ask your prospects and clients directly about competitors. They most likely have already researched to find the best product. So, leverage that knowledge to benefit you both.
Check website functionality. Identify what the primary purpose of a website is. Is it relatively static, acting as little more than an online brochure, or is it dynamic and interactive? Does the website include an e-commerce store? Is there a customer service presence through instant messaging? Are you able to do appointment setting? You get the point. Look for secondary functions and features too.
Review the design. Try to experience the website journey from a prospects' point of view. Evaluate the colors, format, layout, and content. Is it fluid and easy to navigate, or does it take some time to find standard features? What feelings does the design invoke? Does it make you want to come back?
Explore the features and test. Try everything. Do all the elements work as intended? Is it intuitive and easy to use without needing much instruction? How fast can you move between components? Are there any hang-ups or dead ends causing you to back up or reload?
Repeat with your website. Now follow the same process with your website. Again, brutal honesty will yield the best results later.
Recognize competitors' keyword strategies. First, it's vitally important to know what words and phrases your prospective clients use in search engines to find products and services like yours. This knowledge will fuel much of your online marketing, including SEO (search engine optimization), content, and PPC campaigns. Next, apply this same process to your competitors. What keywords are they using to drive both SEO and PPC (pay per click) traffic? This keyword analysis will most likely reveal many terms you had not considered. It may also discount words you thought were important but, in reality, are not. Armed with this knowledge, you can now start to build an effective SEO and PPC strategy.
Identify opportunities and gaps. Now it is finally time to compare your website to your competitors. Compare your findings side by side. Highlight any strengths your competitors have that your website lacks. These are all opportunities to reinforce your strengths, minimize your weaknesses and thoughtfully craft your web strategy.
Implement immediately. Put your strategy together as quickly as possible, and then execute your tactical plans to bring about that strategy. In today's rapidly developing digital market, you cannot afford to wait.
The healthcare B2B space is very competitive, and many companies are running leaner than ever before. If you have not evaluated your website strategy recently, it is past due. Let us help you as a trusted third party. There are always areas to shore up to stay abreast of the healthcare industry trends and allow for future growth. We have the experience and expertise to give your website a thorough assessment and design and implement an updated approach to put your business back on track. We want to be your healthcare marketing partner. Schedule a free consultation today.